A Brief History Of The Catalan Masia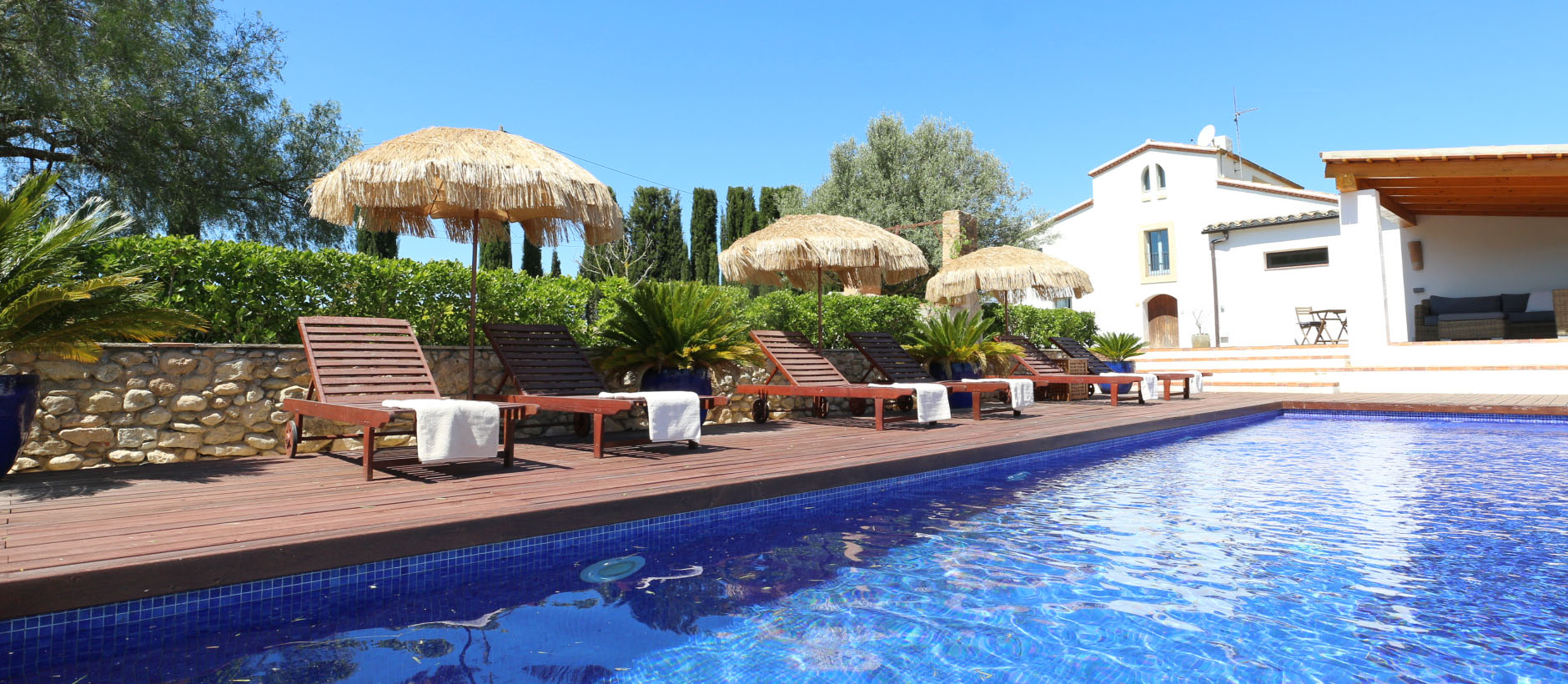 Centuries old traditional rural properties in Catalonia have been transformed into luxury holiday villas and event venues
Masias are the most iconic rural buildings in Catalonia, large and predominantly isolated structures that have been key components of the landscape for hundreds of years, and fundamental to the sense of Catalan identity. Like many artists, the highly acclaimed Joan Miró used them as a source of inspiration for some of his creative endeavours. This can be seen in one of his most famous works, The Farm, which was created in 1921 and 1922. It features the masia that had been in his family's hands since 1911.
Masia Heritage
The consensus among historians is that the architectural origins of the masia lie with rural Roman villas, country homes that were built for the elite of the Roman world. These were scattered throughout the region until the Visigoths invaded in the fifth century. The word itself is derived from 'mas' the Catalan word for more, and this in turn comes from the Latin word 'mansum' Masia.
Architecture and Design
The earliest types of masias date back to the 12th century. While the style and structure of these historic gems are variable, there are two principle types: those consisting of a single building with space for animals and various farming activities, and those masias that have one main building and various outbuildings. Some even incorporate their own private chapel. While there are two-story masias, in general the buildings are divided into three floors. The ground floor was for the animals, the first floor is where the family resided and the attic was used to store and dry crops and other agricultural products. Single story masias are rare. Typically, masias are orientated to the south to get maximum exposure to sunshine. By and large, the materials used in their construction were determined by the areas in which they were located – either in high mountain regions, middle mountain areas or on the plains. So, for example, in mountainous areas, stone was used for walls and slate for roofs, while adobe was the material of choice in locations where stone was hard to come by.
During the Middle Ages, mud was used as mortar, but this was later replaced with either quicklime or cement. Although these beautiful detached properties are individualistic, common features can be found among them. These include thick and solid walls on the ground floor, barrel vaults on the lower floors, arched entrances (masias prior to the 16th century), lintel entrances (masias built from the 18th century onwards) and a portico structure combined with wooden beams on the upper floors.
Masias and Tourism
While the majority of masias have sadly disappeared over the years, many still remain. And although agriculture is still a big part of the Catalan economy, in recent times masias have diversified away from their original uses and have become integral to the region's thriving tourism sector.
Some of these beautiful old buildings have been turned into tourist centres, restaurants, residential villas and bed and breakfast accommodations (Casas Rurales), while others are now venues for events like weddings and even museums. For example, Vil·la Joana in Collserola Natural Park in Barcelona is a masia that dates back to at least the 16th century and is now home to a section of the Barcelona City History Museum.
Another museum is the Masia de Can Saragossa in Lloret de Mar, a gorgeous structure that was most likely built in the 14th century. In 1902 it was converted into a summer manor home for the family of prominent surgeon Narcís Saragossa. Then in 1954 it was turned into a hotel. But today its ground floor has been converted into a history museum. On show are ancient relics that provide fascinating insights into the history of Iberian culture.
Masias as holiday rentals and event destinations
In addition to all these uses, lots of masias have been transformed into luxury self-catering holiday homes. These are big houses that can cater for families of all sizes as well as small or large groups of friends. They have been adapted to the needs of the modern holidaymaker, while being respectful to masia heritage. Most come with swimming pools, barbecue areas, tennis courts and large gardens.
Often, the masias are situated in scenic locations, offering guests opportunities to enjoy and make the most of nature and the sumptuous Catalan countryside. Many are located within vineyards. These expansive and beautiful surroundings of forests, fields and mountains are huge draws. But the biggest stars are each unique masia, properties that are bursting with character, history and rural charm.
Their size and setting also make them highly popular as venues for events, especially weddings. The space, both inside and out, combined with an idyllic setting and romantic history draw hundreds of couples from around the world to 'tie the knot' in a typical Catalan masia.